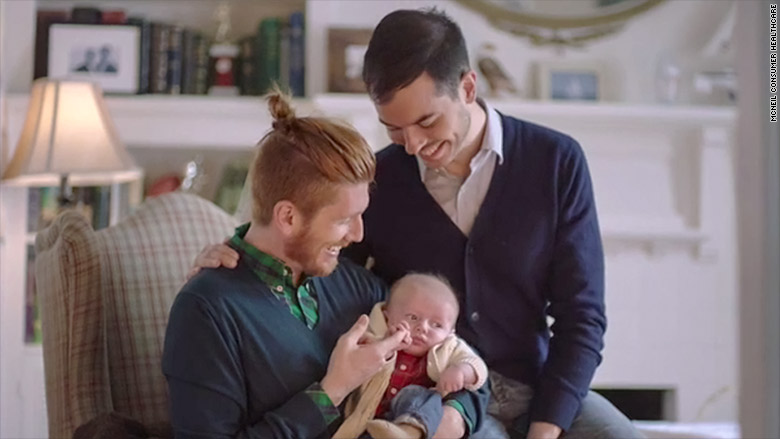 From Tylenol's #HowWeFamily campaign
The One Million Moms group hate all things gay. They especially hate when Corporate America expresses the support for the LBGTQ community in words and deeds. Here is their latest email/money beg about Tylenol's #HowWeFamily campaign.
Gay and lesbian couples are featured prominently in Tylenol's new #HowWeFamily campaign, which aims to change the face of the American family.
A same sex prom couple and two gay dads with a baby are among those featured in the campaign's first TV ad. A voiceover declares, "Family isn't defined by who you love, but how."
Tylenol is glorifying all modern family types by stating a family is based on love not traditional marriage, and then showing gay couples with their children. One Million Moms believes family is based on love, but this does not justify normalizing sin. 1MM does not agree with the need for Tylenol to support same sex marriages or couples.
Plus, Tylenol recently used a lesbian couple shown nose to nose in a printed magazine ad. It was included in Good Housekeeping June 2015issue on page 21, to name one example. At the bottom of the ad it states that Tylenol is a national corporate partner with the Human Rights Campaign.
Here is a video from the Tylenol campaign: